About me ...
From the cover of The Audio Adventure magazine, February 1996.
Read the whole article here.
Siegfried Linkwitz was a rare combination of music lover who could hear analytically, and an engineer who could design, measure and interpret the performance of loudspeakers.
He contributed much more than his well known crossover topology.
He created novel loudspeaker designs and candidly reported on their performance in objective and subjective terms. He respected the scientific method. His insights and observations will be missed. RIP

Floyd Toole

Some reminiscences of Siegfried Linkwitz from John Vanderkooy:

Over the many years that my wife and I have known Siegfried and his wife, I have witnessed a dedicated audiophile and researcher who was always bent on sharing his work. We were warmly invited to his home on several occasions, and I remember that we could always look forward to an evening of scientific stimulation, engaging conversation, some of his favorite music, and an excellent meal. Eike made sure that there was always a continental flavor. We did talk about our families, how they matured over the years, grandchildren and so on, but I must say we never left audio topics for long.

The loudspeakers and their design was important, but it was even more significant that we experience the results of some of his handiwork. Siegfried never wanted to commercialize his designs, but gave away the secrets to anyone who showed real interest. I was always impressed by how well he could measure and assess the loudspeaker designs with cunning and mostly homebuilt equipment. Since his recorded music was often made with two simple coincident microphones, requiring a median plane seat, each of us would take the optimum listening seat in turn.

It is without doubt that Siegfried was the main force behind the thinking that if we took care of certain aspects of the reproducing acoustic system, the human mind would contribute its share of cognitive tricks to give wonderful renditions. Recent trends to study the hearing process and the effect of music on the mind show that Siegfried was ahead of his time. I hope that others will take up the challenges to do meaningful things in these simpler aspects of music reproduction. The audio community will sorely miss him.

Laurie Fincham:

Siegfried Linkwitz, my friend and audio confidante for over 40 years, died on September 10th, 2018. after a long illness.

He was born in Bad Oeynhausen in Germany in 1935 and received his degree in Electrical Engineering from the Technical University in Darmstadt. He came to the US in the early 1960ís, was hired by HP and spent the whole of his professional career, 37 years, in their Microwave Lab. He became an expert on RF measurement methods and managed the design of the HP 8566 Spectrum Analyzer. This was so expensive, and HP sold so many of them that he was awarded a plaque that called him the "Billion Dollar Man".

It was in this lab that he shared a common interest in audio with some of his fellow engineers. They made hi-fi components in their spare time including loudspeakers. Siegfried is perhaps best known in the audio community for the Linkwitz-Riley crossover filter. This ironic for, as he remarked, within HP it was known as the Riley-Linkwitz filter for the simple reason it was invented by his friend Russ Riley.

Siegfried told me that Russ never minded about the naming because for him it was the invention not the credit that mattered. For Siegfried on the other hand it was important to publish and share it with others. He did, and while I was working for KEF Electronics in England we saw his paper in the AES Journal and decided to use this filter topology in our new speaker system, the KEF 105. We called it the Linkwitz-Riley filter and the name stuck.

Siegfried was the ultimate polymath. He did so many things and all so well. Wind- surfer, engineer, scientist, philosopher, music lover, hobbyist and especially communicator. Whether it was in person, on paper or in social media Siegfried was always thought provoking but presented his ideas with a flair that both charmed and informed expert and tyro alike.

In his lifetime Siegfried has become one of the most celebrated loudspeaker experts. All this from someone who didnít join the loudspeaker industry until after he had retired! For the rest of us it takes a lifetime- even if we start young. Talk about a gifted amateur!

Siegfried has been an inspiration to professional and loudspeaker amateurs for as long as I can remember. And he made thousands of friends around the world through his website and DIY speaker kits. He has influenced me, and countless others, with his provoking ideas, practical advice, and DIY projects. His philosophical musings and observations about how we perceive sound and of course why we should all use dipole loudspeakers to listen to stereo, persist to this day.

Siegfried was still learning, still teaching and still sharing his thoughts on sound and his love of music to the end. I shall miss his stimulating conversations and musical presentations..

His lifeís work is our enduring legacy. His website, www.linkwitzlab.com will continue under the leadership of one of his friends, Dr. Frank Brenner.

He is survived by Eike, his wife of 57 years, and his children Monika and Andreas and three grand-children Julia, Anja and Danielle.
A little bit about work, fun and life ...
Work / Fun
Hewlett-Packard Co., Palo Alto and Santa Rosa, California, '61-'98
(R&D Design Engineer, Project Mgr., Section Mgr., Senior Engineer)
Siemens, Zentrallabor, Muenchen, Germany, '61
Telefunken, Hannover, Germany, '57
Major Projects / Designs
8566 Microwave Spectrum Analyzer, 100Hz - 22GHz, '78
8554 RF Spectrum Analyzer
8405 RF Vector Voltmeter
8546 EMC Analyzer
85650 Quasi-Peak Adapter
85685 RF Preselector
EMC Standards Development
ANSI C63.1
IEC/CISPR SC/A, Publication 16
'82-'00
Education
Ongoing ...
Stanford University, EE, '62-'64
TH Darmstadt, Germany, Dipl. Ing. Elektrotechnik, '55-'61
Abitur, Kant Gymnasium, Bad Oeynhausen, '55
Radio Amateur License DJ1SX (diy 2-m rig), '51
Audio Fun / Work
Linkwitz Lab, consulting/sharing, '99-present
Phoenix 3/2000 *** Thor 7/2001 *** Orion 9/2002 *** Pluto 4/2005 *** Pluto+ 7/2006 *** Orion++ 1/2007 *** Pluto2 5/2008 *** Orion3 7/2010 *** Orion4 4/2011 *** LX521 10/2012 *** LXmini 6/2014 *** LXstudio 5/2015 *** LX521.4 6/2015 *** LXmini+2 4/2016 *** LX521.5-ASP 6/2016 *** ASP.4 12/2016 ***
Audio Artistry, VP of Engineering, '94-'99
(Vivaldi, Dvorak, Beethoven, - Elite, - Grand Loudspeaker Systems)
G-Jobs with colleagues at Hewlett-Packard, '62-'94
(FM tuners, stereo decoders, pre- and power amplifiers, equalization of commercial speakers & headphones, passive crossover box speakers, active crossover box and open baffle speakers)
Fun
Reading, digital photography, listening to recorded music, live music, audio design, recording, traveling, windsurfing, downhill skiing, hiking,
Home front
Born '35, Bad Oeynhausen, Germany
Father: Oeffentlich bestellter Vermessungsingenieur (surveyor); Mother: School teacher's daughter; Brother: 8 years older
WW2 and post-war Germany from a young person's perspective, '39-'48
Lutheran Confirmation (but serious doubts about religion), '49
Married, '61 (my wife's assessment of a loudspeaker's sound and appearance is important to me)
Working at HP in California for a 2 year cultural experience, '61
Involvement with New Age groups ('63+) and challenging R&D work at HP resulted in permanent stay in the US
Daughter in '62; Son in '65; Granddaughters, '99, '04, '05
Recent reading
Noam Chomsky, Who Rules the World ?, (2016, Afterword 2017)
Akerlof & Shiller, Phishing For Phools - The economics of manipulation and deception (2015)
Mooji, Vaster Than Sky, Greater Than Space - What you are before you became (2016)
B E I N G A L I V E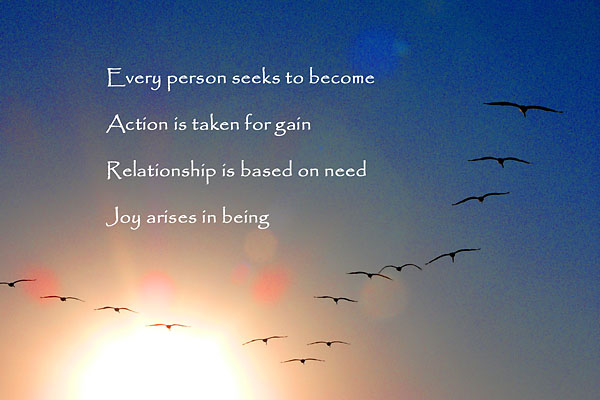 *****************************************************************************************************************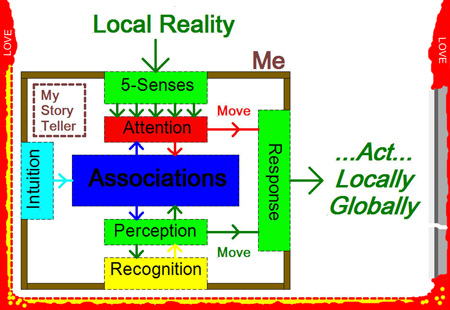 SL: It occurred to me that the Association Model of Perception is as important to understanding life and living, as is Einstein's (e = mc2) to understanding physics.
The AMP describes how we take in the outside Reality and deduce from our perspective a Subjective Reality, which has Meaning to us in context of previous observations of Reality. We associate current input data with stored memory data, many of which are hard to access directly, and we respond accordingly: physically, mentally, emotionally and intuitively.
GRACE
======= to respond without resistance =======
BEING
**********************************************************************************************************************************
Biography for invited talk "My Search for the Ideal Stereo Loudspeaker",
AES 51st Conference on Loudspeakers and Headphones, Helsinki, 2013
Siegfried Linkwitz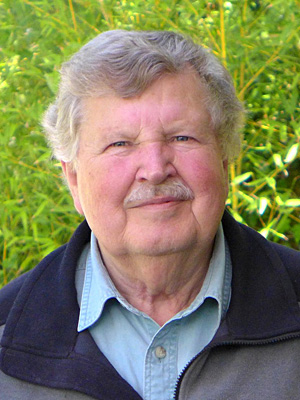 April 2013
Since 1999 I have been adding information to the LINKWITZ LAB website to educate about loudspeaker design, sound reproduction and recording. I provide detailed plans for DIY construction of state-of-the-art dipole and monopole loudspeakers using active electronics. The speakers are optimized for operation in reverberant domestic spaces.
After retirement from Hewlett-Packard Co. (now Agilent) in 1998 I continued to pursue my life-long interests in audio, having designed between 1994 and 1999 a line of dipole loudspeakers with moving coil drive units for Audio Artistry. While at HP I developed the "Linkwitz Transform" circuit and earlier, in 1975, the "Linkwitz-Riley Crossover" filters out of a shared audio hobby with Russ Riley.
I worked for 37 years in Research & Development at HP, on state-of-the-art electronic test equipment, such as microwave spectrum analyzers, network analyzers and EMI receivers. I traveled, teaching HP Seminars on test and measurement in the frequency range from 10 kHz to 20 GHz. During my last 18 years at HP I also participated in national and international standards development for Electromagnetic Compatibility Test Instrumentation through ANSI and IEC/CISPR 16.
I came to the US in 1961 with my wife Eike, after having received the Diplom Ingenieur degree in Electrical Engineering from Darmstadt Technical University in Germany. I continued my education with postgraduate studies at Stanford University while working at HP in Palo Alto. We have a daughter, a son and three grandchildren.
******************************************************************************
We are all inventors,
each sailing out on a voyage of discovery,
guided each by a private chart, of which there is no duplicate.
The world is all gates, all opportunities.
Ralph Waldo Emerson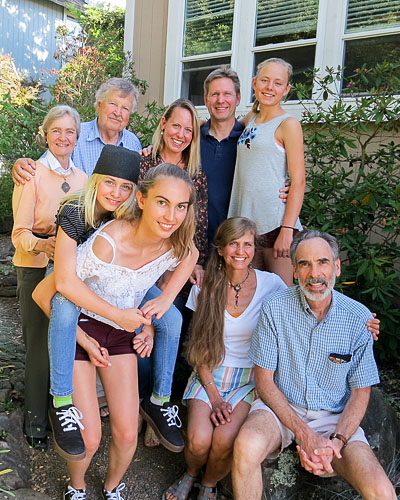 Siegfried Linkwitz - Eike L. (Traut)
Monika Balsamo (Linkwitz) - Ron B. - Julia B. (18)
Andreas Linkwitz - Susan L. (Snyder) - Anja L. (13) - Danielle L. (11)
June 2017
I feel blessed, having been given a life
to contribute to understanding, consciousness and joy.
Burning Amp - 2017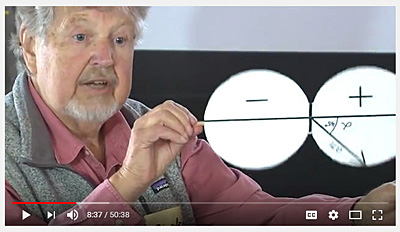 "Baffle diffraction versus neutral sound dispersion"
* SL*
- Aggressive Prostate Cancer (2002) -
- Stage 4 PrC (2016) -
- Hospice Care (2018) -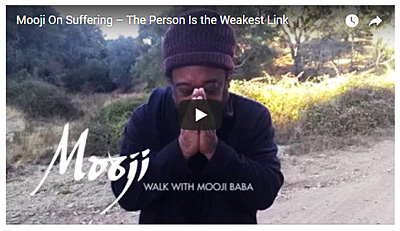 TRUTH - BEAUTY - GOODNESS
LOVE - GRACE
******************************************************************************